A dust ruffle, petty skirt, or bed shirt is a decorative cover that is placed under the sleeping mattress and on top of the box spring.
They serve three purposes:
They hide or cover the box spring,

They also hide the area under your box spring including the legs for the mattress frame (also impeding dust from getting under your bed)

They are decorative finishing touch to the bed.
Before the mattress industry became overzealous with the thicknesses in the heights and thicknesses of mattresses, there were two basic lengths to bed skirts 14" or 16".
Ideally you want your dust ruffle to just touch the floor, however because of the enormous variation found in today's mattresses these standard sizes may not fit properly.

The older style dust ruffle were all a one piece construction (side panels and a decking material that resides under your mattress).
Manufactures of dust ruffles have sense come up with a fix for this conundrum.
That being an adjustable skirt. Many dust ruffles today come in three separate panels (two for the sides and one for the foot). These panels are simply pinned into the box spring.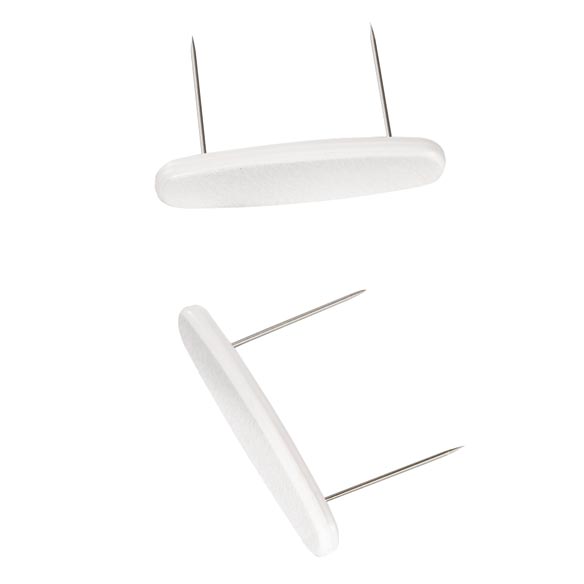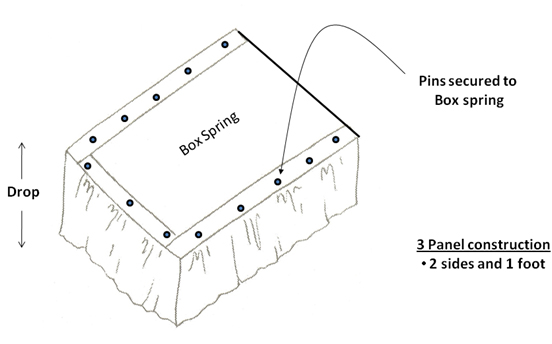 Dust ruffle are available in a few different constructions styles.
Gathered
Tailored – with either no pleats, just a straight piece of fabric or a single pleated on each side.
Pleated
Layered – generally a solid fabric on the underside and a sheer (organza type fabric) layered on the outer side of the skirt.

With the three piece construction style the corners are always split, this aids in accommodating any foot board or post that may be at the foot of the bed.
Below is a video explaining some of the different styles of dust ruffles.
To shop for Italy's finest luxury bedding, click on the below shop now button.

Use code bedding tips at check out & get 5% off your entire purchase.
View 150+ "How to Tips" bedding related articles & videos here.