Sateen - yes, - Satin - no...
To shop for the finest luxurious cotton Italian bed linens click on shop now button.

The dictionary definition of Sateen is:
A smooth durable lustrous fabric usually made of cotton. It's often found in bed linens. Sateen, is usually 100% woven cotton, although it is occasionally woven from rayon.
The definition of Satin is:
A fabric in satin weave, with lustrous face and dull back.

Satin can be made from silk, usually, it is made from polyester or other synthetic yarns.

We think both silk and the synthetic version are not exceptional bedding fabrics;

Silk – high quality silk is very expensive, it doesn't breathe well. People find it hot. It is challenging to clean, it easily snags and it doesn't wear well.
Synthetic Satin – is inexpensive, it doesn't breathe either, it snags and pills very easily. Satin sheets also can look cheap after a few washing's.
Sateen has no correlation to the content of a bed sheet. It refers to the method in which the sheet was woven.
The most popular weaves used in bedding are Sateen and Percale. In the below video we explain the difference between them.
Percale & Sateen are the two most popular weaves in bedding. The weave is what gives the sateen sheet its soft, supple feel. The fabric is lustrous and smooth to the touch.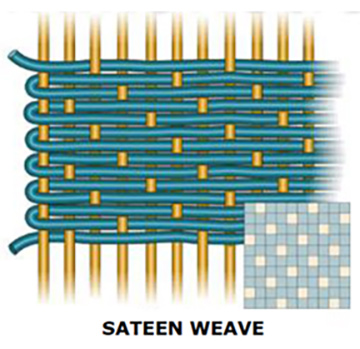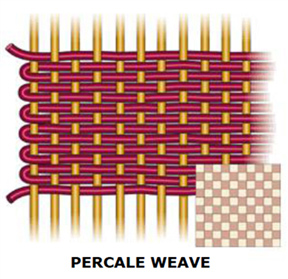 A "sateen weave" means that there is one vertical thread woven over 2 or more horizontal threads.
With a sateen weave, more of the individual yarns surface are exposed on the surface of the fabric, the fabric is much smoother than if it was woven with a standard type percale weave.

Higher quality sateens are mercerized to give the fabric a higher sheen (read about mercerizing here). The mercerizing process treats the cotton with sodium hydroxide to increase its, luster and affinity for dye. It also makes the fabric more mildew resistant and stronger.
To shop for the finest luxury bedding click on the below shop button.

Use code bedding tips at checkout & get 5% your entire purchase.
View 150+ bedding related articles on our "How to Tips" page here.