Click the shop now button to be redirected to our luxury mattress pads web page.

You have invested in luxury linens and your mattress. So today, we talk about mattress pads, because without question, they add to the overall comfort of your bed.
Let's face it, "stuff happens" in bed that can potentially soil your mattress. Even if this is not an issue for you, your skin contains oils that over time will make their way to your mattress.
A mattress pad provides an additional layer of protection that will impede liquids from getting on your mattress.

Despite the fact that a mattress can be cleaned by using a hand attachment on a portable carpet cleaner, a mattress pad will minimize the necessity of doing this as frequently as you might need to without using a pad.
Consider that many mattresses are made with surprisingly rough synthetic fabrics and the surface of the most widely used construction style (which is a spring/coil style) is convoluted because of the tufting on the top surface of the mattress.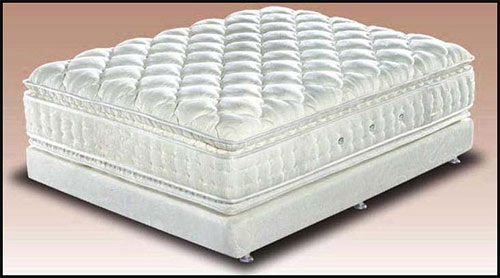 Your linens may be soft, but they are also thin and will not insulate you from the rough surface of a mattress such as the one shown above...
There are a number of different construction styles ranging from, simple felt pads, and foam toppers to feather beds. We are only going to discuss a few of the more popular ones here.
Mattress pad are generally quilted and have three layers –
The top layer typically cotton or another soft absorbing fiber (ours is made from Modal - a very soft and absorbing fiber).

Then the batting or fill. – that can be a made from a wide variety of materials such as cotton, spun polyester, down, wool and even silk.

Then the under layer which rests on top of your mattress.
This batting helps even-out the contorted tufted surface of the mattress.
The most popular style of mattress pads have a skirt that is sewn around the periphery of the pad and resembles a fitted sheet in that it is elasticized to fit snugly and tucks under the entire mattress.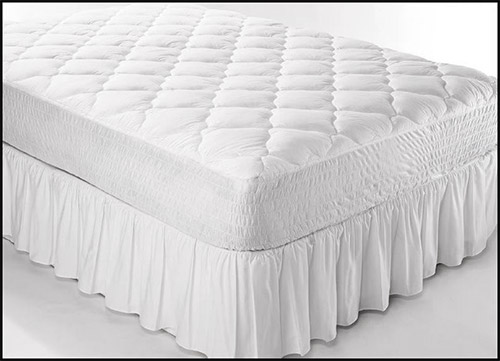 Another style is the anchored type. This style is a quilted pad that has elastic straps at the four corners of the pad, these straps help secure the mattress in place. This style is generally a lower-cost construction style.
The reality is, the mattress pad can slip around in the middle and the straps can become loose causing the pad to slip as well.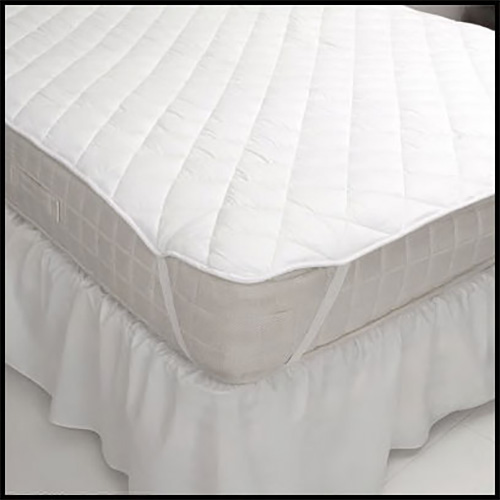 The least expensive pad has no attachments at all and simply lies on top of the mattress.
This style of a pad maybe as simple as a piece of felt or they can be quilted as well.

Again, it is more prone to slippage or movement.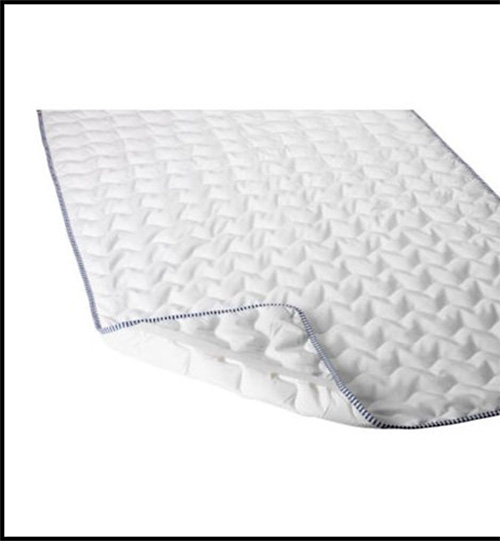 To shop for Italy's finest luxury bedding, click on the below shop now button.

Use code bedding tips at checkout & get 5% off your entire purchase.
View 150+ "How to Tips" bedding related articles & videos found here.