We were recently approached by a large warehouse club and asked a variety of questions about our luxury bedding and sheets.
Apparently, their alleged luxury bed linens aren't living up to their customers' expectations.

Their 500+ thread count sheets are sold in their warehouse stores and online, but, they began experiencing an exceptional amount of returns from their customers.

Customers were complaining that their "luxury linens and sheets" were scratchy.

They should have watched our video on why thread count isn't that important (found further down this page).

The most important attribute of good quality bed linens is good quality cotton.

High thread count isn't what makes a set of bed sheets good.

Higher thread count can't make a poor grade of cotton feel better.
In the below image, we show the difference between a department store bed sheet and our luxury linen.
The difference cannot only be felt but seen.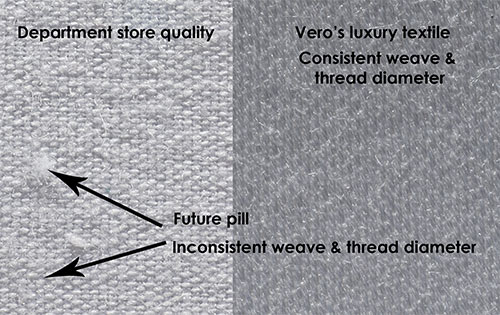 Here is an analogy, you can serve someone a ½ pound hamburger, but if it came from a 10- year-old milk cow, it isn't going to taste as good as one made from Kobe beef.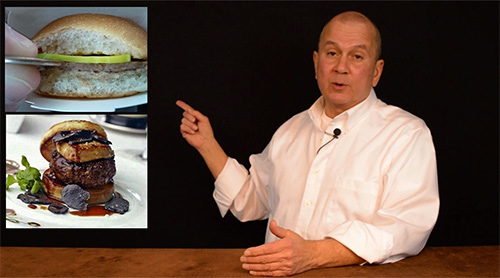 If you purchase a complete sheet set for $80, you are likely not buying luxury linens.
The dissatisfaction by consumers with this product is also demonstrated by their 2 of - 5 star rating.
In the below video, we explain why it's all about the cotton when it comes to bed sheets.
To see dozens of videos & articles on bedding go to our "Bedding Tips" blog - here.
To shop for the very finest luxury linens, luxury bedding click on the below shop button.

Use code bedding tips at checkout & get 5% off your entire purchase.