Yes, there are people out there that enjoy ironing and they also iron their bed sheets.
Whether you like ironing or only do it out of necessity, a clean nicely presses set of sheets feels incredible to hop into after a long day.
To make the process easier:
Purchase a good heavy-duty iron.
We have found Rowenta irons to be great.

Most of their models have a nice substantial feel and weight, which helps to get the wrinkles out, they stay hot and emit a great flow of steam.

A little-known fact; Rowenta offers irons made in Germany and some made elsewhere. There is a huge difference in durability. Only consider the ones made in Germany.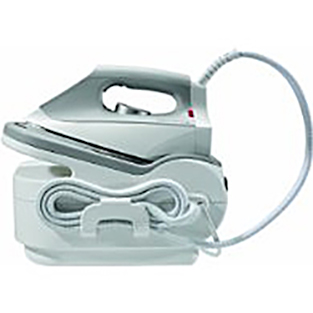 Good Housekeeping recently picked the Rowenta Advancer Iron Model #DZ9080 as one of their top 3 picks.
Consumer's Reports recommends that you consider an iron with a stainless or ceramic iron surface, as this construction offers a smoother movement.
Ironing actually makes the fabric feel nicer to the touch, the ironing lays the nap of fabric down making it smoother.
Here is how to make the process easier:
Remove your linens from the dryer when they are slightly damp and iron them in this state.

Water is a wrinkle release and it makes the job much easier. If your linens are dry, get a spray bottle of water.

Additionally, don't overloaded the dryer, dry them too long and/or let them set in the dryer after the cycle was complete. You will end up with more wrinkles.

Ensure that you have your ironing board outfitted with a thick pad of at least 3/8".

This will make a big difference.

Ironing pads do wear out (they get thinner with use), so replace yours if it too thin.

There are a few types of ironing board configurations, if you're not sure what you need, take your old pad to the store with you to ensure you purchase the correct size pad.
Some people iron their linens on the bed, this is a great idea, as the surface is quite large.
Warning Will Smith; most mattress covers are synthetic that can melt, so be careful.
If you find that you always have a lot of ironing, consider a rotary iron. Pictured below is a Miele and it is perfect for shirts, bed sheets, pants, etc.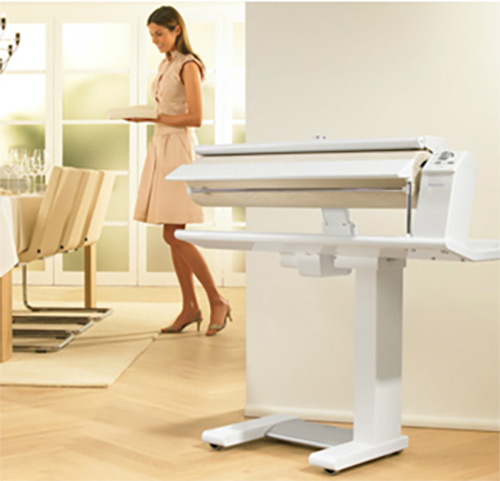 There several Ironing Boards to choose from, consumers have offered up a lot of good reviews of Brabantia ironing boards, specifically the: Size C, 124 x 45 cm with Steam Iron Rest and Linen Rack.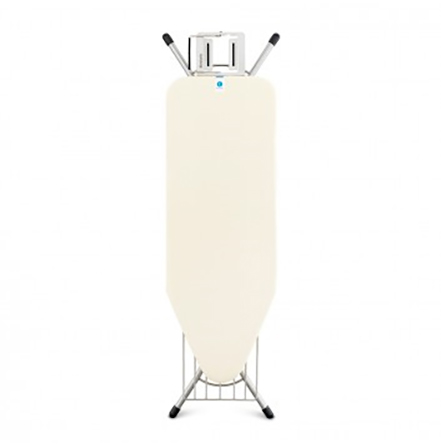 Here is another tip:
If you have the right equipment and heat setting & steam, and the wrinkles still don't come out, put a damp towel under the sheet.

This works particularly well with linen sheets and tablecloths.
Give your bed sheets a nice fragrance – consider using Le Blanc Linen spray (sold on our site).
Just spray a little on the surface of the sheet and iron accordingly.

Do not put linen spray in the iron as it will gum it up

.
To shop for Italy's finest luxury bedding, bedding click on the below shop button.

Use the code bedding tips at checkout & get 5% off your entire purchase.
View 150+ bedding related articles on our "How to Tips" page here.
If you don't want to iron your sheets, here is a brief video that shows how you can get wrinkles out without an iron.