Microfiber robes are easy to launder...
Turn the robe inside out, this is generally the area that is soiled the most, specifically on the collar, where make-up residue can be present.

Wash the robe(s) in warm water and a mild detergent (consider our Le Blanc linen wash – sold here).

Avoid bleach as it can damage the cotton fiber (if your robe has some cotton in it).

Do not overload the wash machine.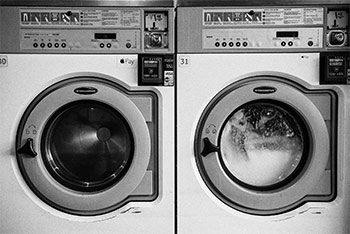 After washing, place robe in dryer on medium or permanent press cycle.

When robe is almost dry (slightly damp), remove the robe(s) from the dryer, turn right side out and hang on a hanger. Any wrinkles that may have developed in the washing and drying will fall out.

Allow the robe to air dry and place in your closet or bathroom.
Our plush robe is worn by President George W. & Laura Bush (see below)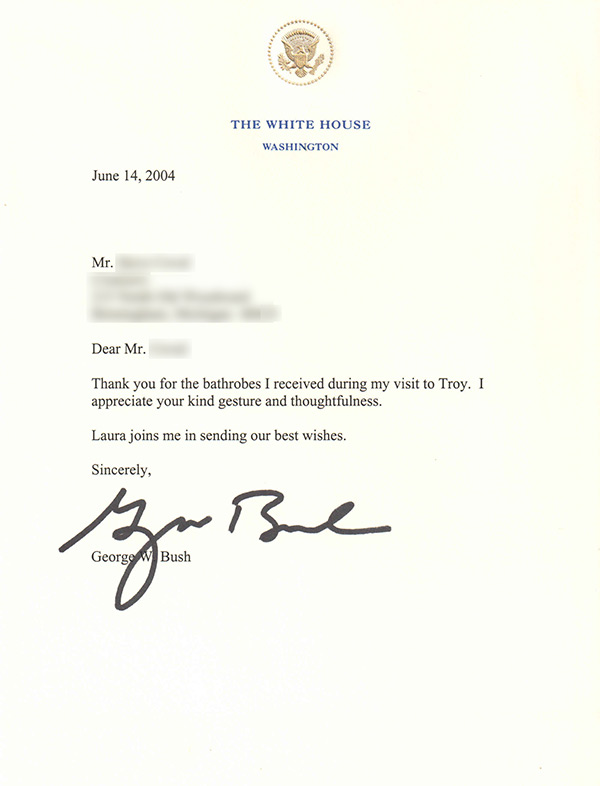 To shop for our luxury spa robes or our luxury bedding click on shop now button.

Use code bedding tips at checkout & get 5% off your entire purchase.
View 150+ bedding related articles on our "How to Tips" page here.