To shop for Vero's luxury down pillows, click on the below shop now button.

A Down sleeping pillow should last 8 to 12 years.
But there are things that you might be doing that detracts from its life.

These may include how many pillow fights you get into.

And how you treat your pillow when sleeping.
Those that punch up their pillows at night or have a tendency to be a restless sleeper, will find that their pillows may not last this long.
When you buy a new pillow (at least a better pillow) they are generously filled and fluffy.

Over time you may notice they become thinner and thinner until there is little filling left in them.

We've seen pillows as flat as a pancake. Frequently, people love them despite their flatness, as they have gotten used to them as they slowly shrink in size.

When they are this worn out; they offer little if any neck and head support, so consider replacing them...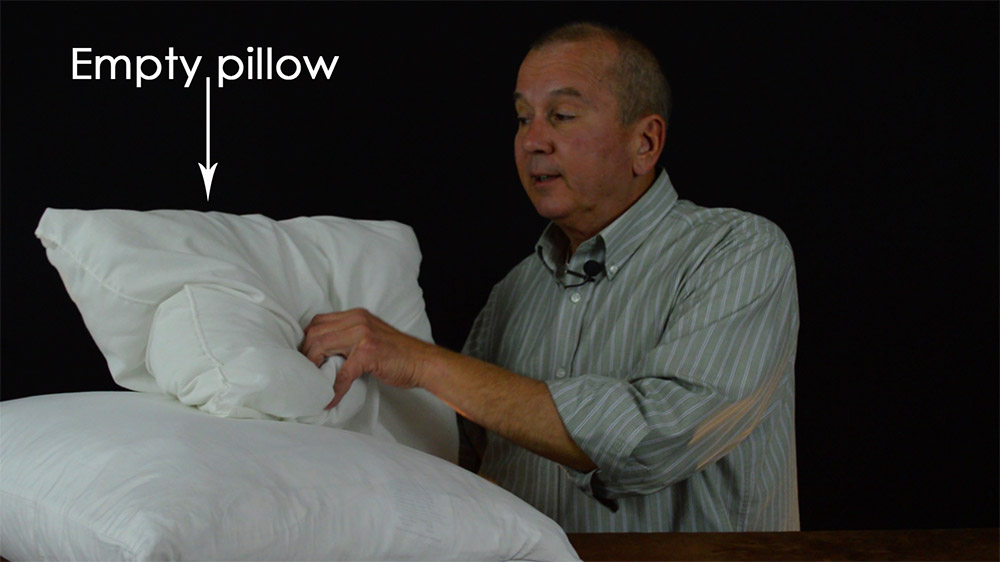 Additionally, pillows can get disgustingly filthy and become infested with dust mites (see below in the magnified image).

We recommend washing your pillows at least once a year.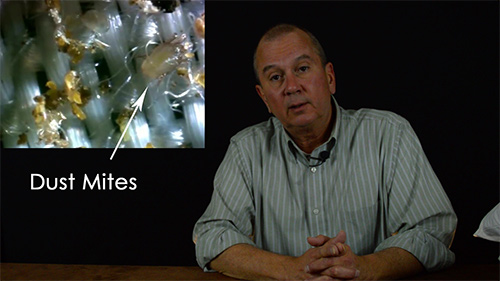 Consider using pillow protectors. A pillow protector will help keep them fresher. We sell them here.
To learn how to wash your pillow, watch the below video.
To shop for Vero's luxury bedding, click on the below shop now button.

Use code bedding tips at checkout & get 5% off your entire purchase.
View our 150+ bedding related articles & videos here.