By now most of our followers know Vero Linens manufactures luxury Italian linens, not mattresses; but we are frequently asked about them. We also know a great set of sheets won't make the bed experience that much better if one has a lousy mattress so, we thought we might step into this a little.
Here is a little background on mattresses.
At one time a mattress represented just about anything one could pull together and stuff in a sack – straw, wool, cotton or rags were often the materials of choice.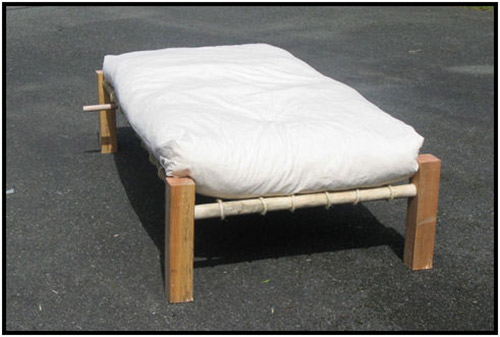 This sack was frequently placed over rope stringers or wooded slats that were attached to a wooden frame.
Thank goodness for technology.
Today there are a few types and construction styles, some of the more popular ones are made with coil/spring construction, air baffle/chamber, memory foam or to a lesser degree waterbeds...
Coil Spring
The coil spring mattress is likely the most popular mattress construction. There are many manufacturers of this style of mattress and many of these manufacturers have their own patented designs relative to the spring and carriage design.

These frames or carriages are then covered with quilted batten fabric that is frequently synthetic.

Some designs also have an extra thick batten on one or both sides of the mattress which is referred to as a pillow top.

As with most things; over time they wear out as the springs become fatigued.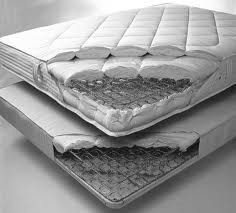 Air chamber/baffle
This design has been around for a while and has evolved to the extent that many manufacturers of these mattresses offer the ability to adjust the firmness of each side of the mattress.

This is helpful to many as some people like a firm, more supportive mattress while others prefer a softer, cozier sleeping surface.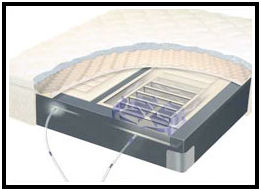 Memory Foam
Memory foam mattresses are relatively new to the market. Today there are several companies producing this type of product.

Although, we do hear a few complaints that the material doesn't breath well, which causes the mattress to be hot in that the foam insulates or traps body heat vs. dissipating it.

There are some new ones in the market that provide cooling gel in the foam.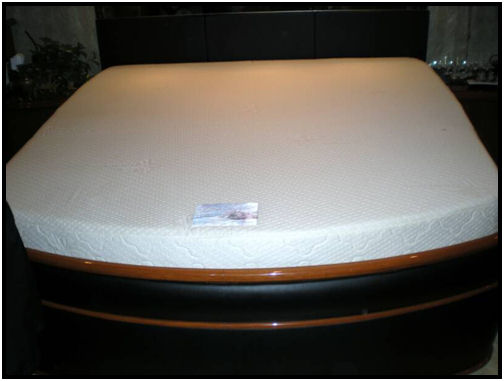 Memory Foam Topper
There is also a memory pad topper that can be placed over the top of any type of mattress, I suppose.

This could be a quick fix to a mattress that you discover is too firm or one that is beginning to show signs of wear

.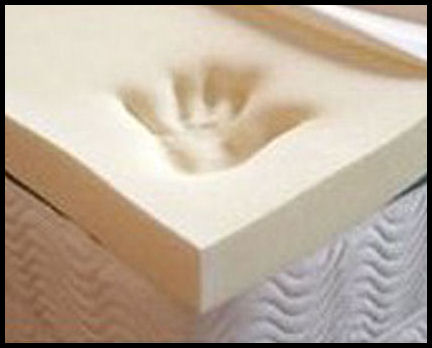 Somewhat new to the market are the adjustable split king and queen mattresses. Finding good fitted sheets to accommodate these can be a challenge at times.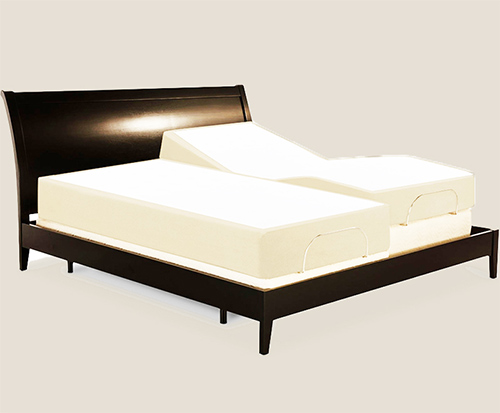 We think were safe to say that the most popular style is the coil/spring style.
We're not a environmental fanatics, however we do know that most of the mattresses that contain synthetic fillers and foams leach or outgas a range of chemicals.

As well the federal government requires that much of the fabrics and foams used in the construction of mattresses meet flammability standards – we think it is also safe to say, this is achieved via the use of chemicals as well.

There are some boutique/artisan mattress manufacturers still around that will custom make a mattress with all natural materials.

Not only can one select the materials used in their construction, you can have them custom sized.

On the down side, they can be quite expensive.
One thing mention, specifically with the coil spring construction style of mattress is do not get carried away with the thickness of the mattress.
People fall in love with the look of these super thick mattresses' in the showroom and then discover the following:

Bed linens need to be custom made to fit them.

Their furniture looks out of proportion – specifically nightstands as they are too low in relation to the top of the mattress.

They might need a step stool to get into bed.

They really do not provide any more comfort than the thinner ones.

A mattresses over about 14" to 15" starts to create these issues.

We recommend keeping the thickness under about 15".
To shop for the finest luxury bedding, click on the below shop now button.

Use code bedding tips at checkout & get 5% off your entire purchase.
View 150+ "How to Tips" bedding related articles & videos here.