There are millions of ways to decorate a bedroom and there are also many things you can do to make it more enjoyable, relaxing and make it look appealing.
Form over function.
A bedroom is a place for rest. Not too many people that you know will ever see the inside of your bedroom, so we recommend that you think about comfort before you get caught up in design.

Beds that are too high or too low can be a challenge. The low ones are hard to get out of, the high ones will require a step stool to get into.

Keep the top of your bed above 24" and below 30"

Texture in a duvet cover can look interesting and we know many interior designers that consistently make Duvet covers made from upholstery grade fabric. The end result is a Duvet Cover that takes to men and a boy to lift up. Use sheet-weight fabric.

Super thick mattresses. Not only can this create ingress and egress challenges, the proportion of your night stands won't look right and your linens may not fit. I think it is safe to say that after about 9" thick the mattress comfort has diminishing returns.
Matchy – matchy.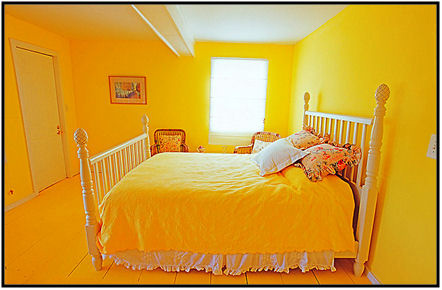 If you decorate your entire bed in a busy/matching pattern or with too much of one color, you may become tired of it.
A lot of pattern can also detract from your furniture, artwork, etc.

We recommend decorating in timeless neutral colors that are easy on the eye.

They are easy to accessorize around and won't become dated. You can easily change the look of the room by adding a few decorative pillows or throws.
Decorating in a short period of time.
Everyone likes to get the task completed ASAP; however, sometimes mistakes are made with this approach or something gets overlooked.

How many times have you said, "I didn't think of that" or "the room doesn't look like I envisioned".

Start with the big pieces first, such as the dressers, headboard even the top of the bed, mirror and window treatments.

Then settle into these pieces for a bit.

Consider the artwork, chairs and benches and other room accessories.

Then consider lighting, having lighting next to the bed is always great.

If you have a focus in the room such as a fireplace, you may want to have lighting that accents this area.

If you have a chaise or reading chair, you may want to have good lighting in this area.

Naturally, the entrance or exit to the room should be well lit and unencumbered.
Knick-knacks and Tchotchkes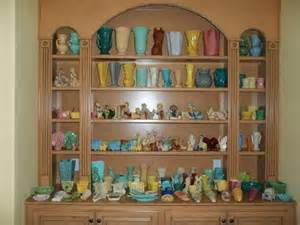 A few meaningful mementos are okay, but be careful not to go crazy.

They will begin to clutter up shelf's or dresser tops and are a pain to dust around.
Pillows in moderation.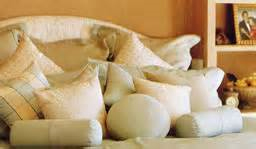 Having a few pillows on the bed or on a bench or chair can look coordinated and stunning.

Having them everywhere will look cluttered.

Decorative pillows can be expensive and having too many is a waste of money.

If you have your bed covered in decorative pillows, you will need to remove them every night, need to have a place to store them at night and you will need to put them back on the bed every morning.

Using Euro Shams and 1 or 2 decorative pillows will give you're a finished look as well as some variation in the height of the size.

Euro Shams are functional in that you can lean against them when reading or watching TV in bed.
Making you bedroom an exercise room or an extension of your office.
The bedroom is your sanctuary, it is where you escape and recover.

Having a computer in the room may be a constant reminder of work or things that need to be done.

Do you really need to hear the click of a new email at 2 AM.
To shop for Italy's finest luxury bedding, click on the below shop now button.

Use code bedding tips at check out & get 5% off your entire purchase.
View 150+ bed related articles & videos here.