To shop for Italy's finest luxury bedding, click on the below shop button.

Use the code bedding tips at checkout to get 5% off your entire purchase.
You have the Rolex, the Armani and the sports car!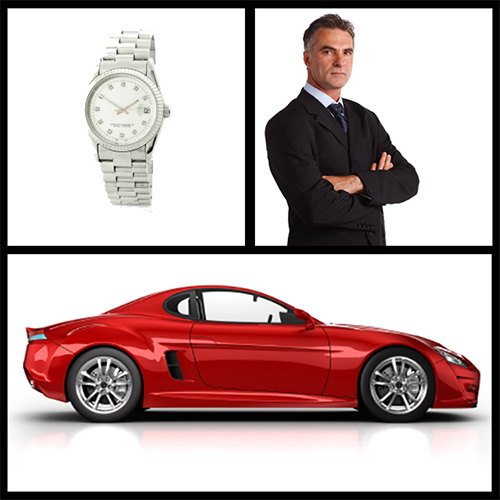 You can pair a great wine with any dinner, your perspective is calculated & accurate.

You are decisive, you know what you want and you make the right impression in any setting.

You understand quality and you don't compromise.
But is the impression you are making in the bedroom the right one?
If your bed looks like this, you are not making the grade!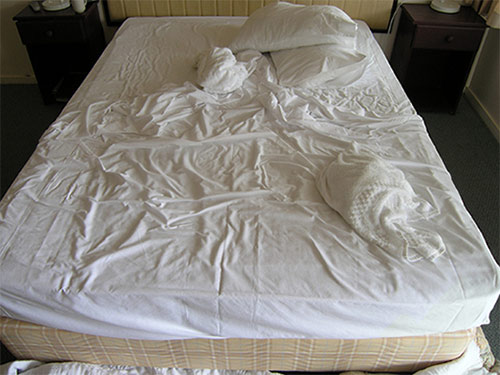 For many men, the bedroom is an important place for entertainment and rest.

Not only do you spend a significant amount of time sleeping in bed, high quality comfortable bedding can improve your sleep! The bedroom also is a direct reflection of you.
So, let's get your bed up to the same high standards that you have in the rest of your life.
Some men are not that conversant with bedding, and may not know the differences between department store bedding and luxury linens. Some may even be unaware that luxury bed sheets even exist.
We are here to help.
As with suits, leather handbags or shoes, the fact is, the best bed linens in the world are made in Italy. And at Vero, we make some of Italy's finest.
We select only the finest cotton textiles and sew them into some of the most luxurious bed linens available.
There are significant differences between Vero's luxury linens and big-box store bed linens. A difference that not only can be seen, but more importantly felt!
Just ask Jesse Will the "Gear Guy" at Men's Journal Magazine
Jesse selected Vero Linens as an "Essential for Men"

Jesse sleeps on Vero Linens and say's "they are awesome"

We also know, both men & women can be confused about bedding (thread count, grades of cotton, duvet, comforter, what's a sham, etc. etc.).

Therefore, should you have any questions, just give us a call.

We'll help you get your bed to the same high standards that you maintain in the rest of your life.

We can put you into the finest set of bed sheets that you have ever slept in.

Best yet, you (and your sleeping partner) will enjoy them every night for years & years.

As an added bonus, when sleeping in luxury linens, pajamas are never required.

Just like fine wine, your bed sheets will improve with every washing and they never go out of style.
Now should you be looking for a gift for your significant other (that has everything), consider a great set of Vero Linens – these are truly the gift that gives comfort every night for years and years.
Here is a video from another fan of our linens, Antonio Centeno, author of Real Men – Real Style, lifestyle blog for men.
To shop for Vero Linens, luxury bedding click on the below shop button.

Use the code bedding tips at checkout & get 5% off your entire purchase.
View our 150+ bedding related articles on our "How to Tips" page here.